Blueberry (2009) – 11% Alc/vol
Our Blueberry wine has a vibrant scarlet colour with a palatte of iced tea, red guava grippy and blueberries. Its medium sweetness tempers grippy antioxidants renowned for their healthy properties. The overall balance and clean finish give an eminently drinkable refreshing sensation of summer.
Cabernet Sauvignon (2008) – 13% Alc/vol
Our Cabernet Sauvignon is a lovely full bodied wine with aromatics of blackberry and spice. While drinking very well now, this wine will age for around 7 years.
Riesling (2009) – 12% Alc/vol
Our Riesling has an enticing floral bouquet, the palate is well balanced with stone fruit and tangy citrus characters. The wines crispness is well set off by its fine residual sweetness . Drinking well now, it will cellar for 4 – 5 years.
Sauvignon Blanc (2009) - 12% Alc/vol
Our Sauvignon Blanc is a lively vibrant wine with underlying aromas of gooseberries, leaving you with a lovely refreshing feeling. Sauvignon Blanc is delicious with salads, fish, chicken or just a glass on its own.
Sparkling Strawberry (2010) - 12.5% Alc/vol.
Vibrant Strawberries with refreshing acids, demi sweet with fine beaded mousse. Will be a delicious drink for the summer. Serve chilled.
Strawberry wine (2010) – 11% Alc/Vol
We retained the freshness of the strawberry in this wine combined with a moderate level off alcohol. The natural acids in strawberries gives a firm structure. This wine will be a delicious drink in summer and will keep for a year.
Wee Red (Pinot Noir) (2009) - 13% Alc/vol
All of our wines are handpicked. Our Pinot Noir is slightly earthy bouquet with a blackberry and sweet cherries flavour. A lovely full bodied and a dry finish, it is a vibrant wine leaving you with a great feeling. This wine will only get better over the years.
Wee White (2008) - 11% Alc/vol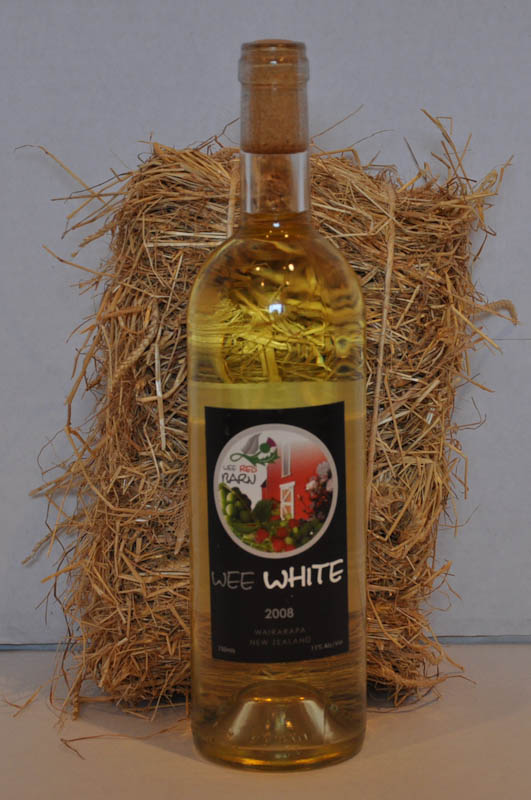 Our Wee White is a fruity mix of Riesling 46%,Chenin Blanc 32%,Chardonnay 22% and is a lively vibrant wine leaving you with a lovely refreshing feeling. Wee White is a great wine for the lovely summer days relaxing in the sun. Enjoy!